YEAH I'M BACK! YEAH I'M BACK! YEAHHHH!
Sorry if I was missing for a long time because I'm so busy. Being a student in high school is harder than being a student in junior high school or elementary school. Soooo.. I should happy for it and keep spirit!
I cried yesterday and dunno why. Maybe because I'm too lazy to enjoy my life. Oh God, please.. You should bring me to the happiness place. OH WELL! It doesn't sounds like A REAL LIFE. Life doesn't looks like a fairytale, but you can make it and enjoy it likes a fairytale (y)
Nowwww.. I wanna show you my pictures that I took on last Monday. My classmate joined a vocal pop competition and he asked me to be his dancer *lol* Yeah finally, I hit a stage again! Congrats for him because he won as the 1st winner! WOOHOO! But the dancers didn't win.. Well.. It's okay.. I'm not a good dancer then :p
He was my art teacher. He's good as make-up artist. Also, he was our choreographer for this competition.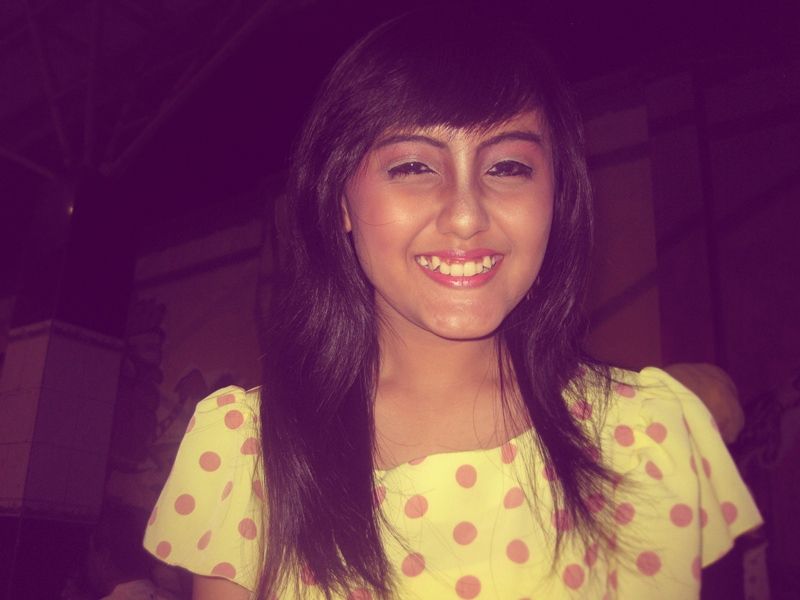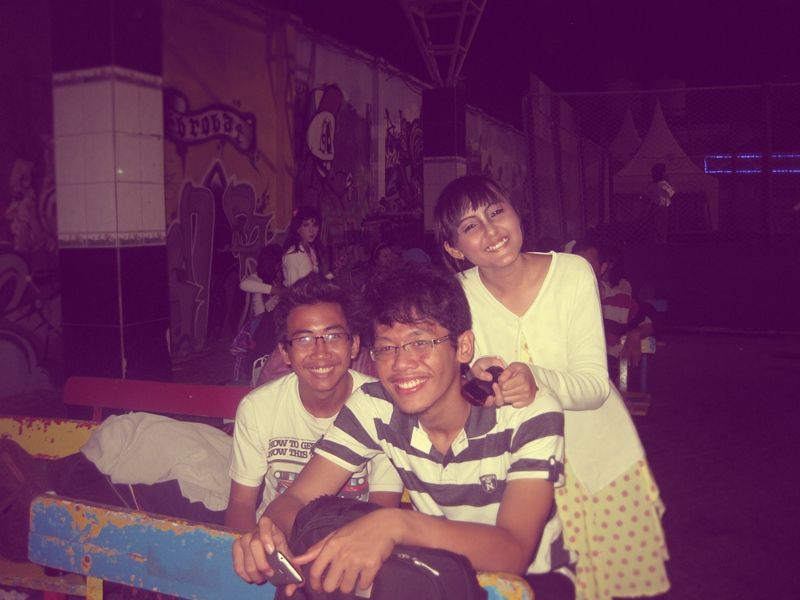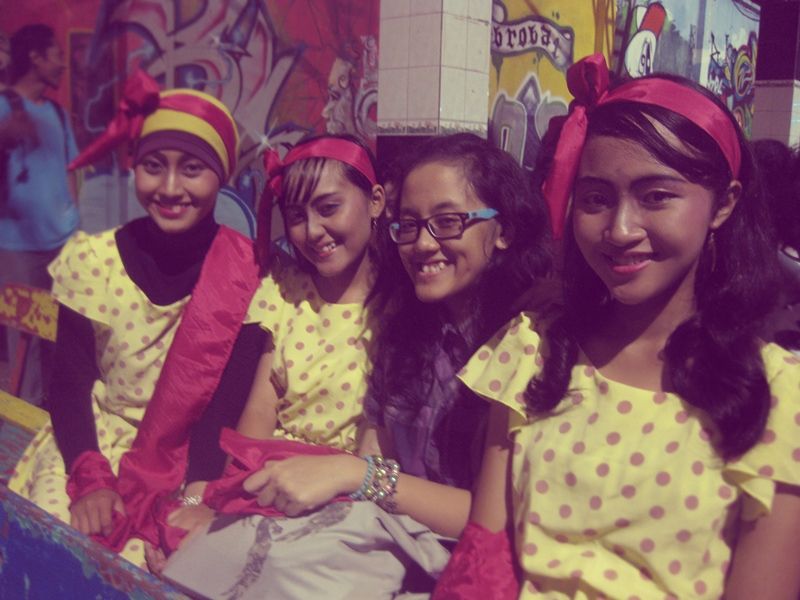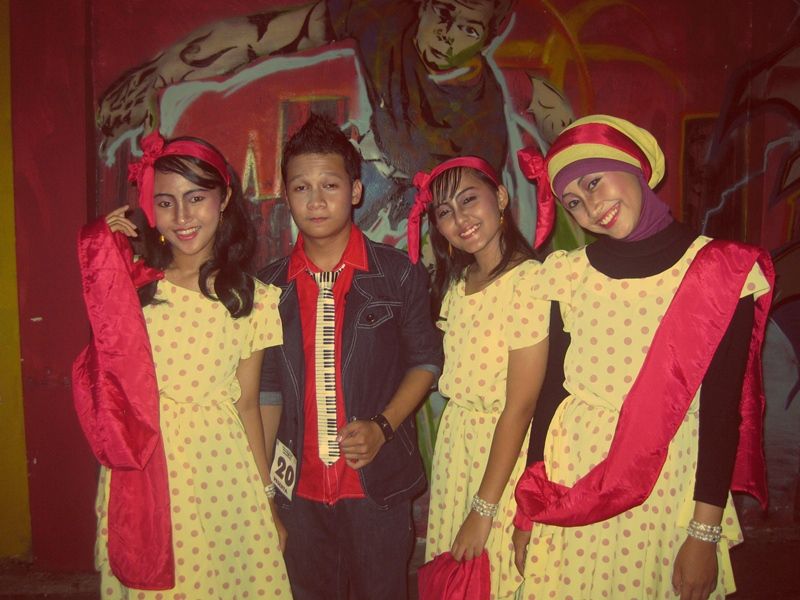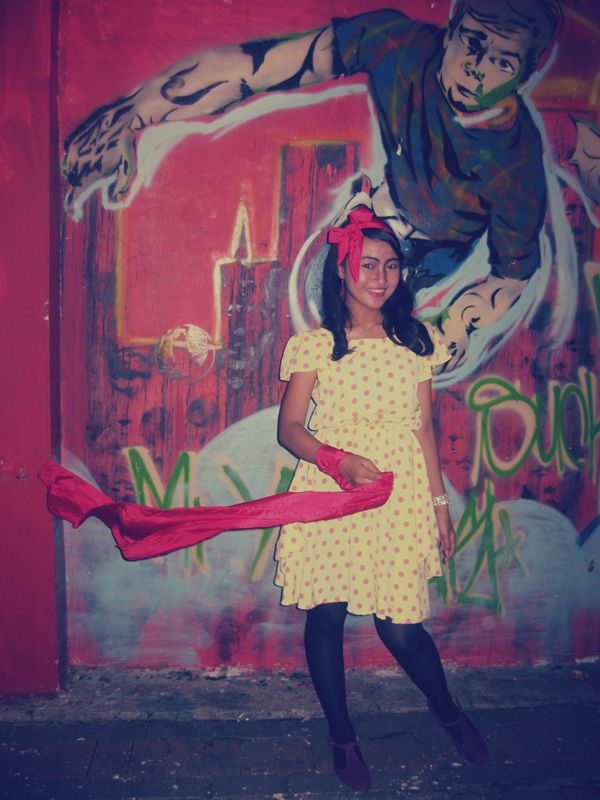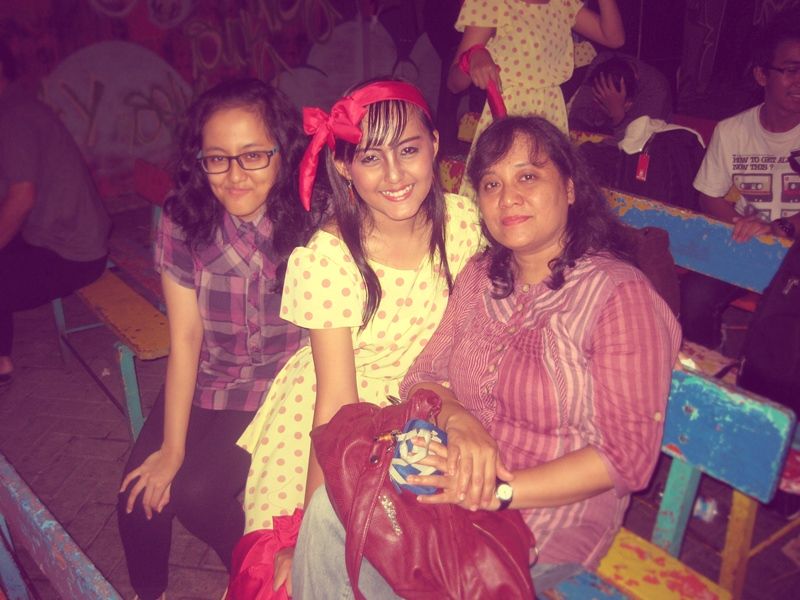 Massive thank you for my MOM, my SIS, EKI, BAGUS, SEPTIAN, Mr. SUKIR, Mr. TONY... Thanks for your support and for coming to watch us! It's soooo important for me!