Sorry if I was missing for a long long long long so loooong time!! I was busy, guys! Hope you understand

*winks*
So,

are you guys still remember that my birthday is on last March 20th?

well, finally I celebrated my 17th years old and it's so OFFICIAL! :p
I celebrated with my best friends, family, and my cat *lol*
I was single and still be a single.. :D
I'll share my photos when I celebrated it with my best friends. I got suprised by them and it was night! Awwww~ love that moment so much!
I got 4 cakes and I ate it with all of the people around me hehe. I got 4 cakes from..
second.. Ayunda, Pungky, Nisyo!
third.. my lovely team! Destu, Dio, Intan, Dhea, Indah, Yuli!
fourth.. Eka, Bagus, Faisul, Nisyo (again)!
WHATTA LOVELY DAY! wish I can turn back time :(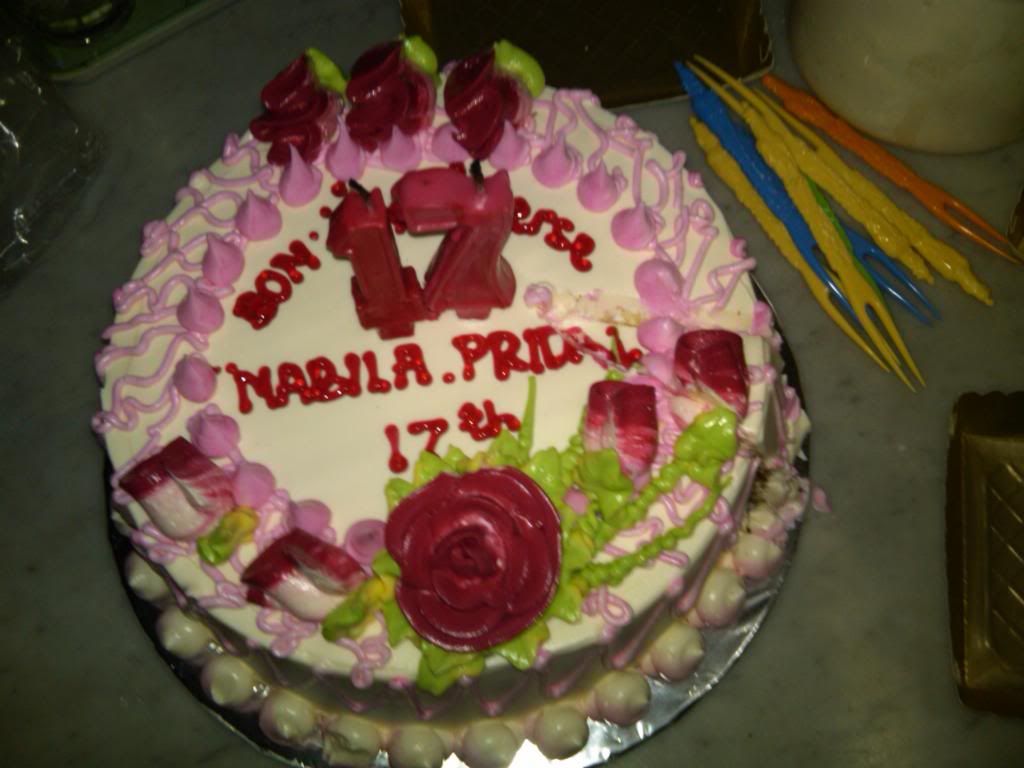 If you watch my cake very detail, surely you'll ask why the 'L' on this cake is truncated. Yessss.. because I was hungry and really want to eat the first bite! My friends asked me to capture it before I eat it lol!!
Ohhhh..

thank you so mu

(a)

ch for all of this!! I LOVE YOU ALL!
I WON'T FORGET THIS MOMENT! PROMISE!
Now.. what presents I got on my birthday yesterday?
I got key chains, money, bags, and a snapback! HOW WONDERFUL!
♥
♥
♥
♥
♥