I'm very happy (until now) because yesterday I studied tour with ma school and visited Balai Inseminasi Buatan also Sekolah Selamat Pagi Indonesia. but I'm double excited when we visited Sekolah Selamat Pagi Indonesia, because I got amazing photos in there *lol
Btw, just some info, Sekolah Selamat Pagi Indonesia is free school education

for those who cannot afford or do not have both parents again. in there, they are given lessons such as schools in General as well as how to evoke a sense of creativity in their work and entrepreneurship. their pride is producing Choco Banana. I have already purchased such products as much as possible and it was really delicious. you guys should really try it!
Oh, and you should see some photos!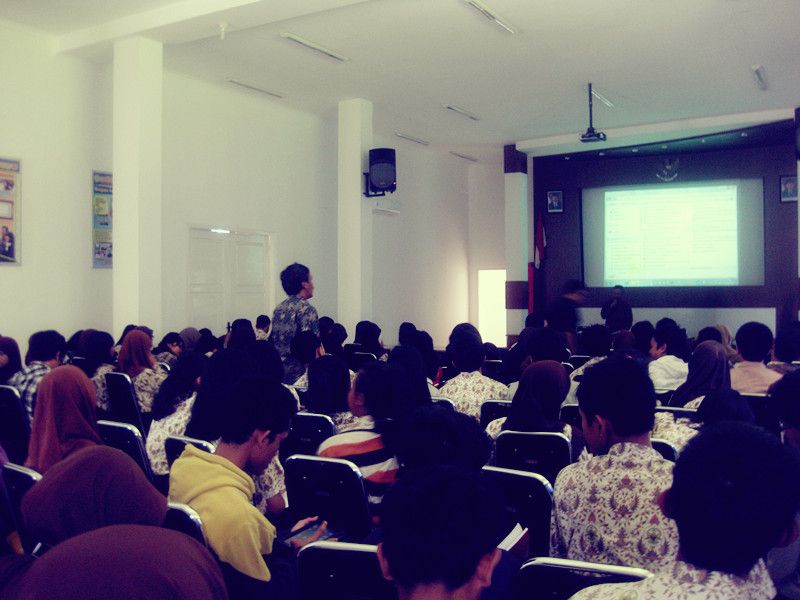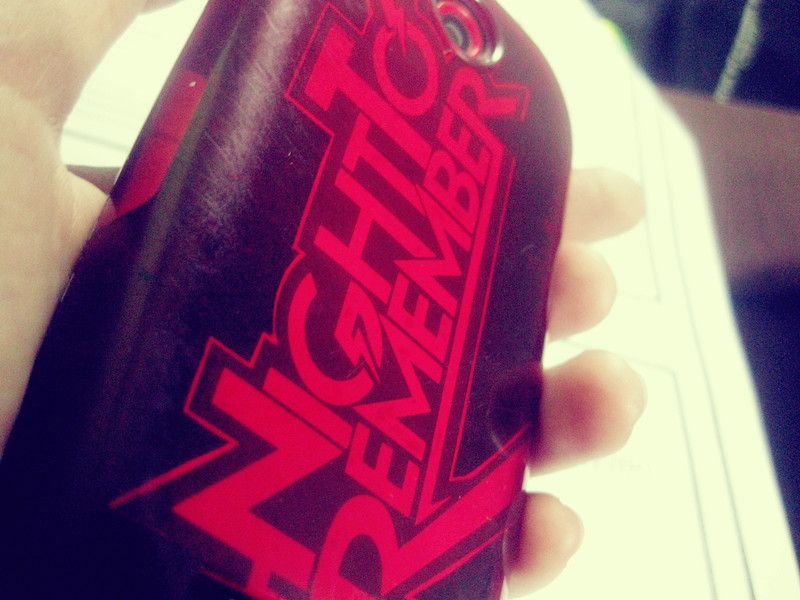 At Sekolah Selamat Pagi Indonesia, you can also buy many souvenirs in there *Indonesian called it "oleh-oleh", i
ncluding Choco Banana hehehehe.
Before we left, the students of Sekolah Selamat Pagi Indonesia did some performance about the culture of Indonesia and IT WAS AWESOME PERFORMANCE I'VE EVER SEEN! and thanks God, I got my time to capture some photos with the dancers and all of my classmates :)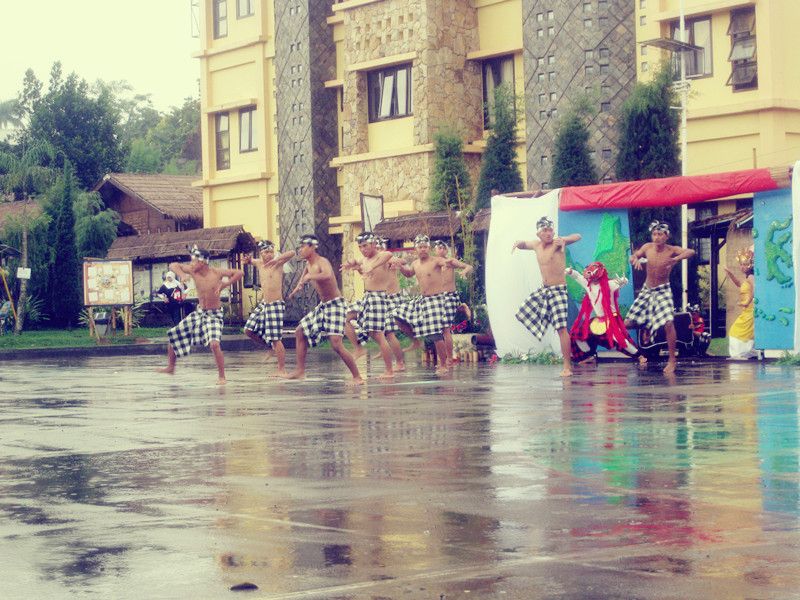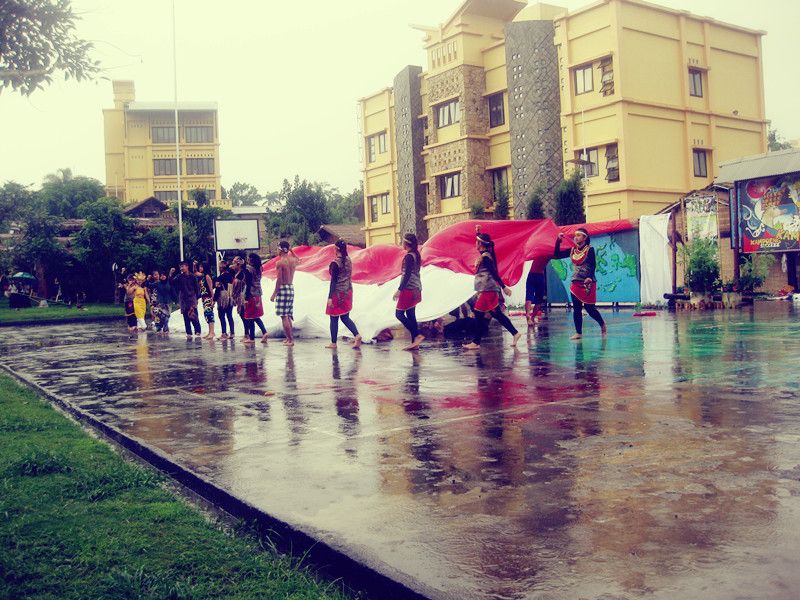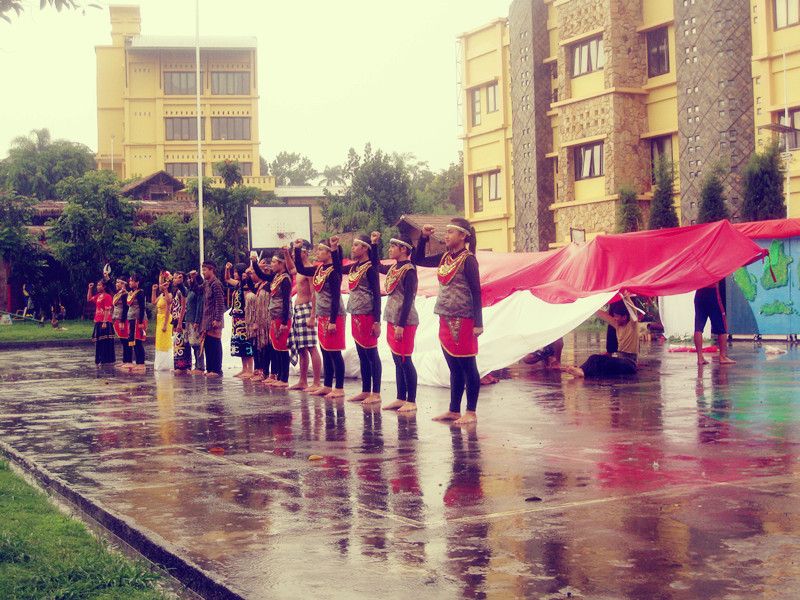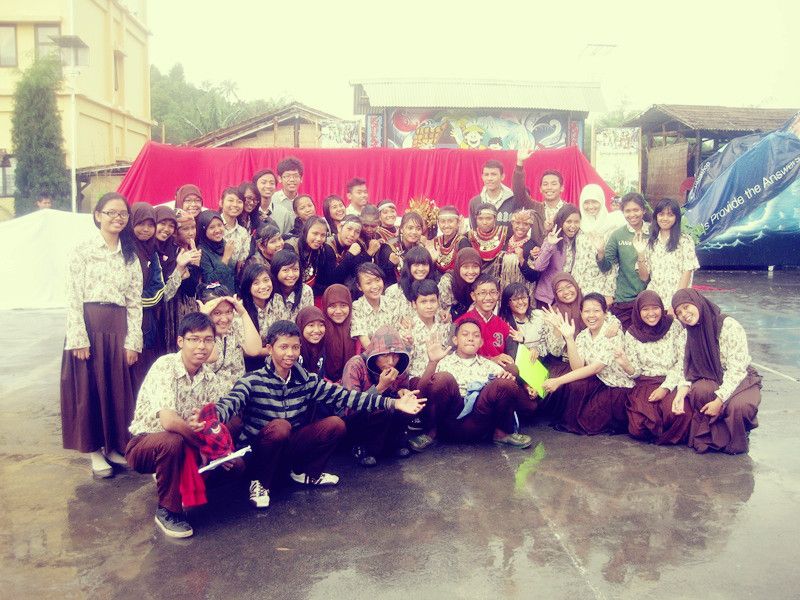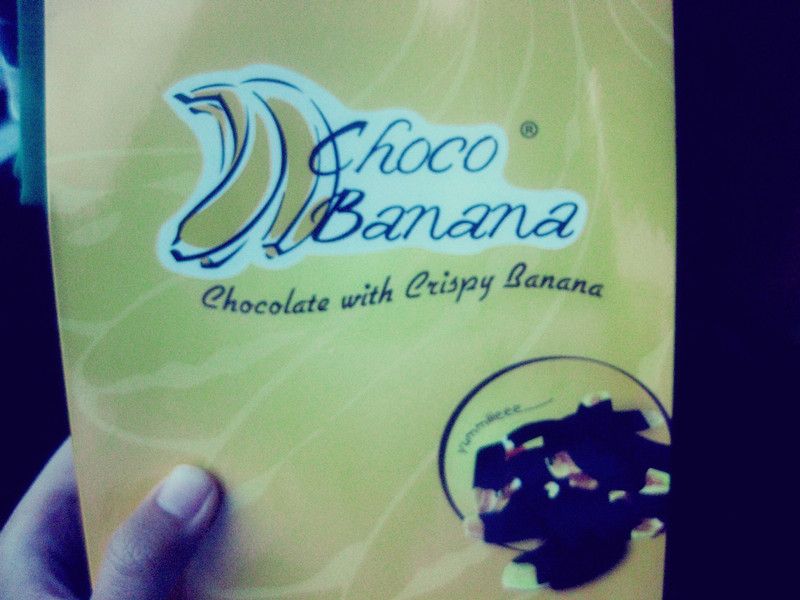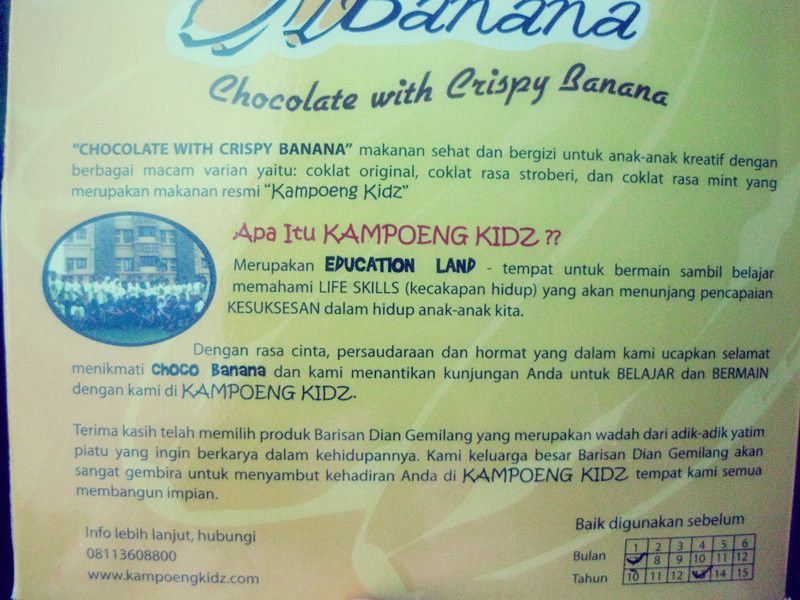 After we went to Balai Inseminasi Buatan and Sekolah Selamat Pagi Indonesia, we visited Brawijaya which we called it "The Souvenirs Kingdom" *lol
I didn't many stuffs in there, I just ate a glass of hot noodles with ma best friends. We ate it inside of the bus because it was raining outside. While we waited a glass of hot noodles, I saw a beautiful scenery in there! So I captured that mountain hehe.
Oh btw, thanks to Cipy to give me this :)

but I'm sorry because I'm a little ruin it because I use it during this trip :D